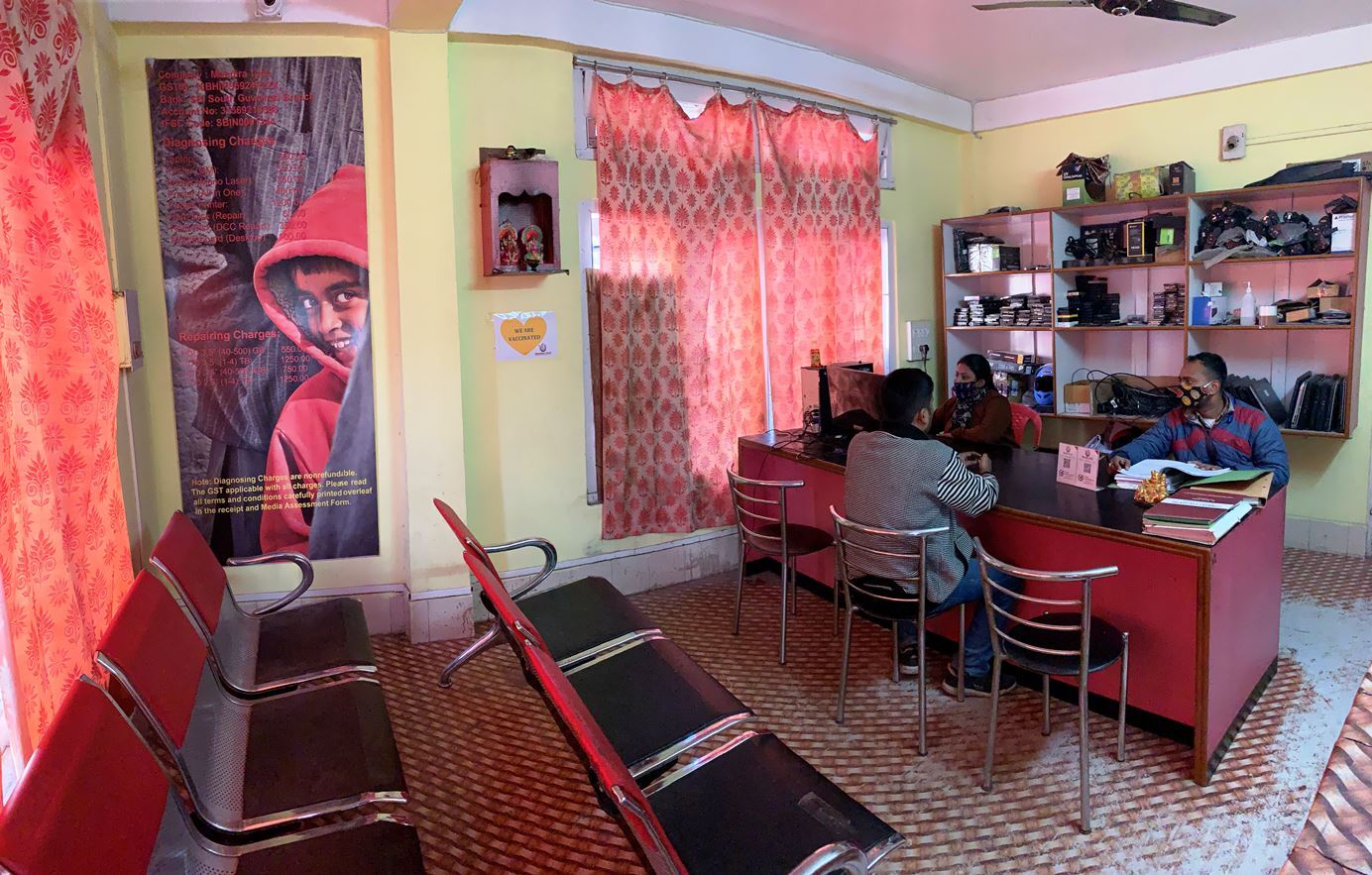 Printer Service Center, Guwahati
Ph: +918486024184
Book your service today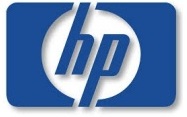 Mandira Tech, Epson Printer Service professional in Guwahati. Dot matrix printer service center in Guwahati. Contact for proper diagnosing and proper solution of your printer. Servicing printer and replacement of the genuine spare like logic board, power board, fuser unit, gear unit etc. are done here. Our printer experts are always ready to serve you and minimize your service and maintenance cost.
Printer problem like:
Completely Dead
Paper Jam
Poor Print Quality
Blank Printing
Dark Printing
Printer Head Stuck
Carriage Not Moving
Printer Not Detecting
Light Printing
Ghost Printing
Error indication
Double Print
Grinding Noise
Paper Loading Error
Firmware Upgrading
Self Diagnosing
Completely Dead: Please check power cord or power adapter is green led is on or not(few adapter comes externally or few of them attached with printer).
Paper Jam: Please check if PF motor is working or paper feeder is damaged and griping area got damaged
Poor print quality: Please check if toner cartridge has sufficient ink. Check if ink clogging, Try head cleaning, Fusser Unit
Blank Printing: Check head cable connectivity, check if toner cartridge has sufficient ink. Check if ink clogging, Try head cleaning, Fusser Unit
Dark Printing: Check Photo Receptor (Laser Scanner) is cleaned, Cartridge or Head Ink Supply cable. Try head cleaning, Fusser Unit
Printer Head Stuck or Carriage Not Moving: Check any obstacle in head moving path, check head cable, Encoder Strip, check open/close door.
Printer Not detecting: check USB cable, Check printer USB socket connector, check logic boar power supply.
Light Printing: check Print Mode setting: if echo mode is set, pleas change normal or best mode. Or check ink level.
Ghost Printing: Check imaging drum, Fusser Assembly and laser scanner.
Error indication or blinking error or showing error code: please read corresponding printer manual to know the exact meaning.
Grinding noise: Please check toner insertion, check paper feeder roller or paper tray.
Paper Loading Error: check PF Motor, Paper feeder, Pick up roller, Paper separator,Paper Gripper or any object insider paper feeder.
Firmware Upgrading: visit supporting and downloading page of company website and download require firmware.
Note: above is for easy self diagnosing. For more please visit nearest service center or call us.
Our printer technician could fix above all of the problems. Please contact and talk to our executive for preliminary guidance and troubleshooting the problem.
Epson Printer Models:
Laser Printers: | Epson 600 | Epson Action Laser 1000 | Epson Action Laser 1500 | Epson Action Laser 7000 | Epson Action Laser 7500 | Epson Action Laser 8000 | Epson ActionLaser 1600 | Epson ActionLaser 1700 | Epson ActionLaser 1900 | Epson ActionLaser Plus | Epson AcuLaser C1100 | Epson AcuLaser C1100+ | Epson AcuLaser C1100D | Epson AcuLaser C1100DN | Epson AcuLaser C1100N | Epson AcuLaser C1100N+ | Epson AcuLaser CX11 | Epson AcuLaser CX11N | Epson AcuLaser CX11NF | Epson EPL 5000 | Epson EPL 5200 | Epson EPL 5200 Plus | Epson EPL-5500 | Epson EPL-5500 Plus | Epson EPL-5500W | Epson EPL-5600 | Epson EPL-5700i | Epson EPL-5800 | Epson EPL-6000 | Epson EPL-7000 | Epson EPL-7500 | Epson EPL-8000 | Epson EPL-N1200 | Epson EPL-N1200EN | Epson EPL-N1200PS | Epson EPL-N2000 | Epson EPL-N2050 | Epson EPL-N2050+ | Epson EPL-N2050PS+ | Epson EPL-N4000 | Epson EPL-N4000 Plus | Epson EPL-N4000 PS | Epson LP-9600
Dot Matrix Printers:
| Epson 2000 | Epson 250 | Epson 252 | Epson 255 | Epson 257 | Epson 260 | Epson 262 | Epson 2630 | Epson 2631 | Epson 2632 | Epson 2635 | Epson 2636 | Epson 2637 | Epson 264 | Epson 2640 | Epson 2641 | Epson 2642 | Epson 2645 | Epson 2646 | Epson 2647 | Epson 265 | Epson 2660 | Epson 2661 | Epson 2662 | Epson 2665 | Epson 2666 | Epson 2667 | Epson 267 | Epson 270 | Epson 280 | Epson 280 A | Epson 280 V | Epson 300 D | Epson 5100SP50 | Epson ActionPrinter 2000 | Epson ActionPrinter 2500 | Epson ActionPrinter 3000 | Epson ActionPrinter 3250 | Epson ActionPrinter 3260 | Epson ActionPrinter 4000 | Epson ActionPrinter 4500 | Epson ActionPrinter 5000 | Epson ActionPrinter 5000 Plus | Epson ActionPrinter 5500 | Epson ActionPrinter L-1000 | Epson ActionPrinter L-750 | Epson ActionPrinter-T-1000 | Epson AP 2000 | Epson APEX 80 | Epson Apex L-1000 | Epson Apex L-750 | Epson DFX-5000 | Epson DFX-5000 Plus | Epson DFX-8000 | Epson DFX-8500 | Epson DFX-9000 | Epson ERC-13 | Epson ERC-18 | Epson ERC-19 | Epson ERC-20 | Epson ERC-22 | Epson ERC-28 | Epson ERC-40 | Epson Esper 875 | Epson EX 1000 | Epson EX 800 | Epson FX 1000 | Epson FX-100 | Epson FX-100 Plus | Epson FX-1080 | Epson FX-1170 | Epson FX-1180 | Epson FX-185 | Epson FX-186 | Epson FX-2170 | Epson FX-2180 | Epson FX-2190 | Epson FX-2190N | Epson FX-286 | Epson FX-286e | Epson FX-70 | Epson FX-80 | Epson FX-80 Plus | Epson FX-85 | Epson FX-850 | Epson FX-86 | Epson FX-86e | Epson FX-870 | Epson FX-880 | Epson FX-880T | Epson FX-890 | Epson FX-890N | Epson FX-90 | Epson FX-980 | Epson G5800 | Epson G5840 | Epson HX-20 | Epson IT-375 | Epson IT-U375 | Epson JX 80 | Epson L-1000 | Epson L-750 | Epson LQ-100 | Epson LQ-1000 | Epson LQ-1010 | Epson LQ-1050 | Epson LQ-1050 Plus | Epson LQ-1060 | Epson LQ-1060+ | Epson LQ-1070 | Epson LQ-1070 Plus | Epson LQ-1170 | Epson LQ-1170+ | Epson LQ-1170i | Epson LQ-1500 | Epson LQ-200 | Epson LQ-2070 | Epson LQ-2080 | Epson LQ-2090 | Epson LQ-2090C | Epson LQ-2170 | Epson LQ-2180 | Epson LQ-2500 | Epson LQ-2550 | Epson LQ-300 | Epson LQ-300 Plus | Epson LQ-300+II | Epson LQ-400 | Epson LQ-450 | Epson LQ-500 | Epson LQ-510 | Epson LQ-550 | Epson LQ-570 | Epson LQ-570 Plus | Epson LQ-570e | Epson LQ-580 | Epson LQ-590 | Epson LQ-590e | Epson LQ-670 | Epson LQ-680Pro | Epson LQ-700 | Epson LQ-800 | Epson LQ-850 | Epson LQ-850 Plus | Epson LQ-860 | Epson LQ-870 | Epson LX 300 | Epson LX 800 | Epson LX 810 | Epson LX-300 Plus | Epson LX-300+ II | Epson LX-850 | Epson M 160 | Epson M 163 | Epson M 164 | Epson M 17-JB | Epson M 180 | Epson M 181 | Epson M 182 | Epson M 183 | Epson M 190 | Epson M 191 | Epson M 192 | Epson M 2000 | Epson M 210V | Epson M 220 | Epson M 240 | Epson M 250 | Epson M 252 | Epson M 255 | Epson M 257 | Epson M 260 | Epson M 262 | Epson M 2630 | Epson M 2631 | Epson M 2632 | Epson M 2635 | Epson M 2636 | Epson M 2637 | Epson M 264 | Epson M 2640 | Epson M 2641 | Epson M 2642 | Epson M 2645 | Epson M 2646 | Epson M 2647 | Epson M 265 | Epson M 2660 | Epson M 2661 | Epson M 2662 | Epson M 2665 | Epson M 2666 | Epson M 2667 | Epson M 267 | Epson M 270 | Epson M 280 | Epson M 280 A | Epson M 280 V | Epson M 290 | Epson MX 100 Plus | Epson MX 1000 | Epson MX 1050 | Epson MX 1170 | Epson MX 1180 | Epson MX 185 | Epson MX 286 | Epson MX 286e | Epson MX 80 | Epson MX 80 II | Epson MX 80 III | Epson MX 85 | Epson MX 850 | Epson MX 86 | Epson MX 86e | Epson MX 870 | Epson MX 880 | Epson MX 90 | Epson MX-100 | Epson MX-70 | Epson MX-82 | Epson MX-82 F/T III | Epson PRT1700 | Epson PRT2700 | Epson PRT290II | Epson RP-265 | Epson RP-267 | Epson RX 1000 | Epson RX 1080 | Epson RX 1170 | Epson RX 1180 | Epson RX 185 | Epson RX 286 | Epson RX 286e | Epson RX 70 | Epson RX 80 | Epson RX 85 | Epson RX 850 | Epson RX 86 | Epson RX 86e | Epson RX 870 | Epson RX 880 | Epson RX 90 | Epson RX-100 | Epson RX-100 Plus | Epson RX-80 Plus | Epson T 1000 | Epson T-750 | Epson TM-267 A | Epson TM-267 B | Epson TM-267 C | Epson TM-267 D | Epson TM-267 II | Epson TM-270 | Epson TM-300 A | Epson TM-U200D | Epson TM-U300A | Epson TM-U300B | Epson TM-U300C | Epson TM-U300D | Epson TM-U370 | Epson TM-U375
Inkjet Printers:
| Epson WorkForce AL-C300DN | Epson WorkForce AL-M200DN | Epson WorkForce AL-M8100DN | Epson WorkForce Pro WF-5111 | Epson WorkForce Pro WF-6091 | Epson WorkForce Pro WP-4091 | Epson WorkForce WF-100 | Epson WorkForce WF-3011 | Epson WorkForce WF-7111 | Epson L110 | Epson L120 | Epson L130 | Epson L210 | Epson L220 | Epson L300 | Epson L310 | Epson L350 | Epson L355 | Epson L360 | Epson L365 | Epson L380 | Epson L450 | Epson L455 | Epson L1300 | Epson L1800 | Epson L800 | Epson L805 | Epson M100 | Epson Stylus Office T30 | Epson Stylus Office T40W | Epson Stylus Photo 1390 | Epson Stylus Photo R1900 | Epson Stylus Photo R2000 | Epson Stylus Photo R3000 | Epson Stylus Photo T50 | Epson Stylus Photo T60 | Epson Stylus T10 | Epson Stylus T11 | Epson Stylus T13 | Epson Stylus T20E | Epson B300 | Epson B310N | Epson B500DN
Epson Printer Repairing Guwahati, Epson Printer Service Center Guwahati, Epson Laser Printer repairing in Guwahati, Epson Inkjet printer repairing in Guwahati, Epson Printer Servicing center