The Chip Level Engineering...

+91 9864624185
Compaq Laptop Service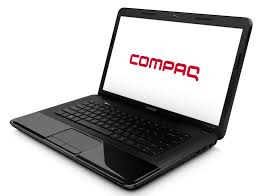 Authorized Laptop Repair Service Professional in Guwahati. All model of Compaq branded Laptops and Motherboards are serviced here. If you have any Compaq laptop related issues, please Contact Us. All kind of Software, Hardware, Chip-Level, Component-Level jobs are done here. Our engineers are expertise in Laptop trouble shooting and providing the best possible solution. All Compaq laptop spare is also available here and you can rely on our service and spare parts undoubtedly. Please convey your trouble to our technical support and you will be guided to preliminary trouble shooting of your Compaq laptop and will suggest the best solution for your laptop. Broken laptop also fixed here. Please note that we service out of warranty laptops only. List of other laptop brands we service-
We sale the following Compaq Genuine laptop spare parts Compaq Laptop battery, Compaq Charger adapter, Compaq LCD screen, Compaq LED screen, Compaq Keyboard, Compaq Heat-Sink, Compaq Hinges, Compaq Casing etc.
Compaq Laptop Motherboard Repairing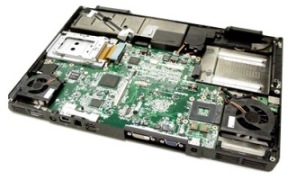 If there is any Compaq motherboard issues, like booting problem, stops responding, slower than expected speed, USB and Power Jack Problem, LAN port not working etc. are attended and provided the best solution. We are the chip level service provider in Guwahati. We repair all type of motherboard including desktop Motherboard. Come with your Laptop to our workshop and our engineer will give you the best possible solution. Don't practice with the laptop motherboard it may lead to the permanent death of your laptop. Better you choose Mandira Tech without tempering any component and we shall attend your all laptop issues. If the laptop motherboard is found damaged and impossible for repairing, we will provide same motherboard in two options new and used motherboard. You will find here all company, type and model of motherboard. Please contact our customer care executive for current price and stock availability of the motherboard.
Mandira Tech is best known for Chip Level Servicing Center situated in Central place of Guwahati city nearby G.S. Road. We repair the root cause of defect of every IT and electronics products. Laptop-Desktop Motherboard, Monitor etc. To know other chip level services and charges Please Click Here..
New Compaq Laptop Motherboard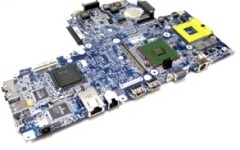 All type of Compaq laptop motherboard is available at best price at Mandira Tech. If the motherboard is completely damaged and there is no hope of repairing, you can go for New Compaq Motherboard. Contact us with the laptop Model No., Series No., Motherboard Part No. and for more accuracy please attach the snap shot (photo) of the motherboard of both side along with the detail and mail to customercare@mandiratech.com. We will let you know the price and stock availability. As soon as you confirm and make the payment, we will ship the motherboard to your address.Compaq Motherboard List
Compaq Laptop Display Screen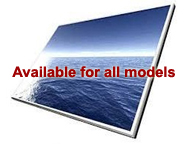 Compaq Laptop Screen(LCD or LED) broken? or one or more Horizontal and vertical wide lines are coming? or black round spot or complete black & white display appearing? ? ? You need to replace the display screen which may in format of LCD or LED or Paper LED. We supply all type of laptop display screen. Contact our customer care executive and convey the detail of your laptop model and type and get the best price of the LCD or LED. It is better if the laptop is brought to our workshop and we will find the exact type of screen. Some time a screen is repaired if the screen is not damaged completely. To know other chiplevel service charges Please Click Here.
*
Terms and Condition Apply.
---
M/s. Mandira Tech, 2nd Floor, Mahalaya Building, House No. 46, Lachit Nagar, Guwahati, Assam, PIN- 781007, INDIA,

Phone: +919864624185, +918486024184,
E-mail: customercare@mandiratech.com
Go Top

---
Compaq Laptop Models:
HP Compaq 2710p, HP Compaq 2730p, HP Compaq 6510b, HP Compaq 6515b, HP Compaq 6710s, HP Compaq 6715bHP Compaq 2210b/CT, HP Compaq 2230s/CT, HP Compaq 2510p, HP Compaq 6715s , HP Compaq 6720s, HP Compaq 6730b/CT, HP Compaq 6730b, HP Compaq 6910p, HP Compaq 6930p, HP Compaq 8440p, HP Compaq 8510p, HP Compaq 8510w, HP Compaq 6530b, HP Compaq 6535b, HP Compaq 6710b, HP Compaq 8530p, HP Compaq 8530w, HP Compaq 8540p, HP Compaq 8540w, HP Compaq 8620s, HP Compaq 8710p, HP Compaq 8710w , HP Compaq nc6110, HP Compaq nc6120, HP Compaq nc6320, HP Compaq nc6400, HP Compaq nc8230, HP Compaq nc8430, HP Compaq nc2400, HP Compaq nc4400, HP Compaq nc6000, HP Compaq nc4000, HP Compaq nc4010, HP Compaq nc4200, HP Compaq nw8000, HP Compaq nw8240, HP Compaq nw8440, HP Compaq nw9440, HP Compaq nx4300, HP Compaq nx6120, HP Compaq nx6130, HP Compaq nx6125, HP Compaq nx4800, HP Compaq nx4820, HP Compaq nx5000, HP Compaq nx6110, HP Compaq nx6310, HP Compaq nx6315, HP Compaq nx6320, HP Compaq nx6325, HP Compaq nx7200, HP Compaq nx7220, HP Compaq nx7300, HP Compaq nx7400, HP Compaq nx8220, HP Compaq nx9000, HP Compaq nx9005, HP Compaq nx9420, HP Compaq tc4200, HP Compaq tc4400, HP Compaq nx9010, HP Compaq nx9040 HP B1900 Notebook PC, HP Compaq 500, HP Compaq 610, HP Compaq 615, Compaq Presario C300, Compaq Presario C500, Compaq Presario F500, Compaq Presario C700T, Compaq Presario F700, Compaq Presario 1700, Compaq Presario V2000, Compaq Presario V2000, Compaq Presario V3000, Compaq Presario V4000, Compaq Presario V5000, Compaq Presario V6000,