The Chip Level Engineering...

+91 9864624185
Data Recovery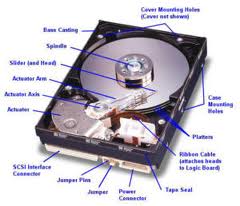 Data deleted, formatted or asking format, no drive is seen in My Computer, Partition missing, Hard drive is not detecting at all etc. are the crucial time for your data. Please be careful, data can be lost permanently at any time and you cannot retrieve the data at any cost. So you have to handle this situation cautiously and immediately.
Data from any storage media like external and internal Hard Disk, SSD, Memory Card, Pen Drive, DVR, CF Card or UDMA Card can be recovered.
Warning!
Don't use any Data Recovery Software, if you don't know how to use it professionally it may over write or erase your data permanently.
Don't:
Do not disconnect the end of the data cable (SATA/ ATA Bus) connected with the Hard Disk.
Do not try to connect your media with another motherboard/PC/laptop/USB connector and trying an error repeatedly.
Do not scan with any antivirus if you are not sure about the cause of the data lost, it may erase your data permanently.
Do not try an error manually by plugging and playing.
Do not try any recovery software without knowing the after crash condition of the media, which may corrupt your data permanently.
Do not open the internal or external HDA (Hard Disk Assembly).
Do not keep the media in moist place and keep way from dust.
Do not use ordinary brush to clean dust from the PCB of the media, it may damage the PCB or can erase the foot print of the cause of the data lost.
Do
Disconnect the data cable carefully and carefully disconnect your flash memory/pen drive from USB connector.
Use hand pumped blower to remove the dust from PCB.
Contact us immediately and talk to our experts, get the right time right solution.
Data Recovery from Memory Card, Pen drive etc.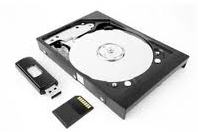 Do not connect the faulty pen drive or the memory card with your PC repeatedly, it may damage the internal chip of the card where the data is stored.
If you see steady light on you card reader after inserting the card is major issue with the faulty chip.
Capturing our special moment of our life in the camera or keeping them in pen drive, memory card, laptop and desktop Hard Disk is very common and also we loss them due to problem in the camera or in the media we use to store them. Don't try here and there for the solution. You just contact us and send the media and recover the data.
Data recovery from Mobile Memory Card.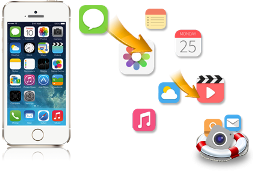 Data Recovery from Android and Mac mobile
If the mobile is dead, broken and not responding at all, visit professional data recovery center, don't try at your own.
If you have reset the mobile and lost the data, don't panic and don't try the software which you never experienced.
Don't download or save new data to your mobile which may overwrite the existing.
Don't root your mobile without knowing the software accessing root.
You can use updated and genuine version of mobile recovery software. Before use the program you must know the process well.
Diagnostic Process
PC is showing 'Hard Disk Missing' error: Please check if Hard Disk Power or Data cable is disconnected.
PC is showing 'Unable to boot' or 'booting device is not found': May be the drive is not powered up because of Power or Data cable is disconnected Or the HDD PCB is damaged
PC is showing 'Operating System Missing': May be your windows (OS) has got corrupted.
PC starts and after a few second it shows a blue screen: Your HDD may developed bad sectors and system file may corrupted
PC takes long time to start: Along with other Hardware issue, there may be HDD problem too like Spindle Motor or bad sectors in magnetic platters
HDD spinning but making clicking noise: its called Clicking Death. There may be Spindle Motor is stuck or Firmware is corrupted so HSA(Head) is unable to go further
For more, please Email or contact us as soon as possible.
Data Recovery Service Steps and Costing:
Call our customer care number.
Tell us everything in detail about your media crash or personally come to our office.
You can send the media by courier to our address. For this you have to email with the media detail and we will contact you accordingly
This is a crucial time for your data, please follow our instructions properly.
The diagnosing (DCC) Report will be mailed to your registered E-Mail ID. The report will be containing Data Recovery possibilities and solution, costing and estimated recovery time.
After receiving your confirmation mail we will start the recovery process.
Recovered Data shall be copied to the same media or in another media as per DCC Report.
Data recovery cost depends on the DCC report where the exact condition of the media is described briefly. Such as
Media size like total Capacity, Fee space, Privilege List, GList
File type like documents or multimedia.
File quantity
Crash condition like HSA damage, spindle motor, HDA, PCB damage etc.
Bad Sectors: more bad Sector means more struggle during recovery from the media and the costing rises high
Costs Rs.500.00 to Rs 2K for minor issues and for major issues it rises up to Rs 400k.
Don't worry! "No Data, No Charge".
---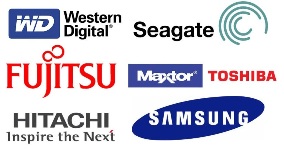 Contact Us
Mandira Tech, 2nd Floor, Mahalaya Building, House No. 46, Lachit Nagar, Guwahati, Assam, PIN- 781007, INDIA,

Phone: +919864624185, +918486024184,
E-mail: customercare@mandiratech.com
Go Top

---
Keywords:
data recovery, Hardisk, Recovery, recover, Datarecovery, Data Recovery, HDD recovery, HDD datarecovery, HDD data recovery, Hard disk recovery, Hard disk datarecovery, Harddisk data recovery, datarecover, data recover, HDD Data recover, HDD datarecover, Harddisk Datarecover, photo recovery, datarecovery software, data recovery softaware, hdd recovery software, harddisk recovery software, hard disk recovery software, Hard disk datarecover Hard disk data recover, Recovery in Guwahati, recover in guwahti, Datarecovery in guwahati, drive not found, Data Recovery in guwahati, HDD recovery in guwahti, HDD datarecovery in guwahati, HDD data recovery in guwahati, Hard disk recovery in guwahati, Hard disk datarecovery in guwahahati, Harddisk data recovery in guwahati, datarecover in guwahati, harddisk crashed, HDD Data recover in guwahati, HDD datarecover in guwahati, Harddisk Datarecover in guwahati, Hard disk datarecover in guwahati, Hard disk data recover in guwahati, hard disk crashed, hard disk crash, harddisk crash, crashed hard disk repairing, crashed harddisk repairing, harddisk not detecting, hard disk is not detecting, data lost, data not found, data recover in guwahati, image recovery, video recovery, video lost , drive not found, hard disk not working, harddisk not working, datarecovery Center in guwahati, data recovery Center in guwahati, pendrive recovery, pen drive recovery, pen drive data recovery, pendrive datarecovery, hard disk data recovery Center, pen drive datarecovery, Photo recovery, image recovery, video recovery, recovery image, datarecovery center, data recovery Center, HDD recovery Center, harddisk data recovery Center, hard disk data recovery center, printer repairing, digital camera image recovery, camera image recovery, digital camera photo recovery, digital camera recovery, digital camera photo lost, digital camera photo missing