The Chip Level Engineering...

+91 9864624185
Data Recovery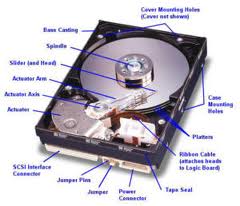 Data deleted, formated or asking formate, no drive is seen in My Computer, Partition missing, Hard drive is not detecting at all etc. are the crucial time for your data. Please be careful, data can be lost permanently any time. You have to handle the situation cautiously and immediately.
Media like external and internal Hard Disk, Memory Card, Pen Drive, DVR, CF Card or UDMA Card.
Warning!
Don't use any Data Recovery Software, it may over write or erase your data permanently.
Don't:
Do not disconnect the end of the data cable (SATA/ ATA Bus) connected with the Hard Disk.
Do not try to connect your media with another motherboard/PC/laptop/USB connector and trying an error repeatedly.
Do not scan with any antivirus if you are not sure about the cause of the data lost, it may erase your data permanently.
Do not try an error manually by plugging and playing.
Do not try any recovery software without knowing the after crash condition of the media, which may corrupt your data permanently.
Do not open the internal or external HDA (Hard Disk Assembly).
Do not keep the media in moist place and keep way from dust.
Do not use ordinary brush to clean dust from the PCB of the media, it may damage the PCB or can erase the foot print of the cause of the data lost.
Do
Disconnect the data cable carefully and carefully disconnect your flash memory/pen drive from USB connector.
Use hand pumped blower to remove the dust from PCB.
Contact us immediately and talk to our experts, get the right time right solution.
Data recovery from Memory Card, Pen drive etc.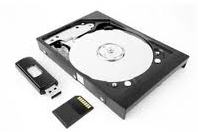 Capturing our special moment of our life in camera and storing them in pen drive, memory card, laptop or desktop Hard Disk, is very common and easily we loss the captured videos and images. Due to problem in your camera, Memory Card, laptop and desktop hard disk etc. we loss the data and try here and there for the solution. You just contact us and send the media and recover the images and videos.
Data Recovery Service Steps:
Call our customer care number.
Tell us everything in detail about your media crash or personally come to our office.
Register for DCC (Data Crash Condition Report). You can register online here and send the media by courier.
This is a crucial time for your data, please follow our instructions properly.
The diagnosing (DCC) Report will be mailed to your registered E-Mail ID. The report will be containing Data Recovery possibilities and solution, costing and estimated recovery time.
After receiving your confirmation mail we will start the recovery process.
Recovered Data shall be copied to the same media or in another media as per DCC Report.
Don't worry! "No Data, No Charge".
---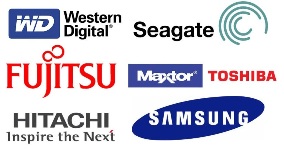 Contact Us on below Address or Click here for map
M/s. Mandira Tech, 2nd Floor, Mahalaya Building, House No. 46, Lachit Nagar, Guwahati, Assam, PIN- 781007, INDIA,

Phone: +919864624185, +918486024184,
E-mail: customercare@mandiratech.com
Go Top

---
Keywords:
data recovery, Hardisk, Recovery, recover, Datarecovery, Data Recovery, HDD recovery, HDD datarecovery, HDD data recovery, Hard disk recovery, Hard disk datarecovery, Harddisk data recovery, datarecover, data recover, HDD Data recover, HDD datarecover, Harddisk Datarecover, photo recovery, datarecovery software, data recovery softaware, hdd recovery software, harddisk recovery software, hard disk recovery software, Hard disk datarecover Hard disk data recover, Recovery in Guwahati, recover in guwahti, Datarecovery in guwahati, drive not found, Data Recovery in guwahati, HDD recovery in guwahti, HDD datarecovery in guwahati, HDD data recovery in guwahati, Hard disk recovery in guwahati, Hard disk datarecovery in guwahahati, Harddisk data recovery in guwahati, datarecover in guwahati, harddisk crashed, HDD Data recover in guwahati, HDD datarecover in guwahati, Harddisk Datarecover in guwahati, Hard disk datarecover in guwahati, Hard disk data recover in guwahati, hard disk crashed, hard disk crash, harddisk crash, crashed hard disk repairing, crashed harddisk repairing, harddisk not detecting, hard disk is not detecting, data lost, data not found, data recover in guwahati, image recovery, video recovery, video lost , drive not found, hard disk not working, harddisk not working, datarecovery Center in guwahati, data recovery Center in guwahati, pendrive recovery, pen drive recovery, pen drive data recovery, pendrive datarecovery, hard disk data recovery Center, pen drive datarecovery, Photo recovery, image recovery, video recovery, recovery image, datarecovery center, data recovery Center, HDD recovery Center, harddisk data recovery Center, hard disk data recovery center, printer repairing, digital camera image recovery, camera image recovery, digital camera photo recovery, digital camera recovery, digital camera photo lost, digital camera photo missing