Hard Disk Repairing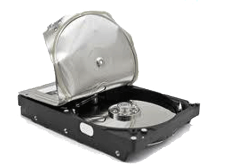 This is the only Hard Disk repairing and Data Recovery Service center in North East India. Our repairing center is well equipped with tools and technology. We repair all type and all brand of Hard Disk. We are only Data Recovery Service Provider in North East India for both logical and physical crash. If the Hard Disk is not detecting, unable to format, unable to copy, unable to create Partitions, slow etc. like problem, send the Hard Disk to our workshop. Please Note: repairing is possible if HDA (Hard Disk Assembly) is not damaged or tampered. Please go through the self diagnosing process and solutions.
Please don't courier the hard disk if the seal and the labels are tempered and already played with the PCB, Platters, HSA and External Casing or HDA is opened etc. Physically burnt, broken and damaged are not accepted for repairing.
Diagnostic Process
PC is showing 'Hard Disk Missing' error: Please check if Hard Disk Power or Data cable is disconnected.
PC is showing 'Unable to boot' or 'booting device is not found': May be the drive is not powered up because of Power or Data cable is disconnected Or the HDD PCB is damaged
PC is showing 'Operating System Missing': May be your windows (OS) has got corrupted.
PC starts and after a few second it shows a blue screen: Your HDD may developed bad sectors and system file may corrupted
PC takes long time to start: Along with other Hardware issue, there may be HDD problem too like Spindle Motor or bad sectors in magnetic platters
HDD spinning but making clicking noise: its called Clicking Death. There may be Spindle Motor is stuck or Firmware is corrupted so HSA(Head) is unable to go further
For more, please Email or contact us as soon as possible.
Hard Disk Repairing Charges


HDD Repairing Service Charges:
Below 1000GB: Rs. 550/-
Above 1000GB: Rs. 1250/-
Registration Charge Extra Rs. 50/- and Rs. 100/-
Hard Disk Replacement Assistance Service
We provide Hard Disk Replacement Assistance service: Submit the defective hard disk and get a new and seal pack Hard Disk. In this regard you must read and follow our Terms and Conditions carefully. This service is not applicable on broken, damaged, scratched, opened, any seal or level tempered and not an OEM product. Minimum 15 days required for the verification from the date of receiving.
Please Note:We may reject your Hard Disk for this service and we won't be answerable for this.
HDD Replacement Assistance Service Charges:
Below 1000GB: Rs. 450/-
Above 1000GB: Rs. 599/-
---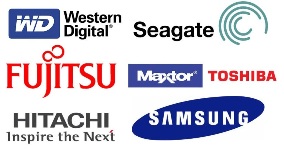 For more detail please visit our office personally or mail us with detail or call us.

Mandira Tech, 2nd Floor, Mahalaya Building, House No. 46, Lachit Nagar, Guwahati, Assam, PIN- 781007, INDIA,

Phone: +919864624185, +918486024184,
E-mail: customercare@mandiratech.com
Go Top

Hard disk repairing, harddisk repairing, Hard disk repairing in guwahati, harddisk repairing in guwahati, Hard Disk Servicing center in guwahati, Hard Disk Service center, Seagate Service center Guwahati, WD Service center Guwahati, Toshiba Service center Guwahati, Hitachi Service center Guwahati, Western Digital Service center Guwahati, Samsung Hard disk Service center Guwahati, Adata Service center Guwahati, Lenovo hard disk Service center Guwahati.